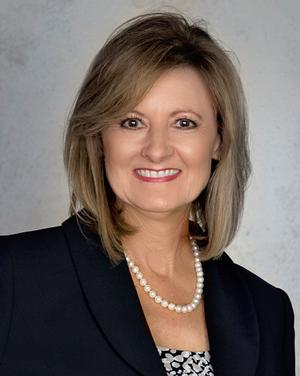 Elaine
Specht, QPA, QKA, ARPC
Vice President, Client Relations
Elaine has nearly three decades of experience in the retirement plan industry with a background in plan design, compliance, and plan administration. Prior to joining Plexus, she was a Senior Client Executive for Transamerica Retirement Solutions, where she managed over $500 million in qualified plan assets. She partnered with Plan Sponsors, Trustees, and Fiduciaries to help them meet their objectives, including implementing an ongoing educational program to promote retirement-readiness for employees. Her clients were her priority, and she always went the extra mile to provide exceptional service. In addition, Elaine cultivated relationships with intermediaries, financial advisors and third-party administrators, providing service and support for their mutual clients. Serving as project leader for several committees within the organization, she was able to improve the client experience and implement best practices for others to follow. Through her efforts, she maintained many long-term relationships with her clients and optimized their experience in working with their 401(k) provider.
Elaine joined Plexus in 2017 and is a registered investment advisor representative. In this new role, she partners with fiduciaries and investment committees to help them meet their fiduciary responsibilities, performs investment reviews, and fund monitoring, and provides technical guidance for the ongoing operation of their retirement plan. Helping people save and invest for their future is her passion, and she is always looking for innovative ways for others to achieve that goal.

Elaine holds several industry accreditations and licenses:
Qualified Pension Administrator (QPA)1
Qualified 401(k) Administrator (QKA)2
Accredited Retirement Plan Consultant (ARPC)3
Series 64, Series 635 and Series 656 FINRA Securities Licenses.
Life, Health, and Variable Contracts Insurance Licenses.
The designations/registrations referenced above require various study, testing, and continuing education requirements. Please visit the following for additional details related to each designation/registration:
1 ASPAA QPA Designation: http://www.asppa.org/Education/Retirement-Plan-Academy/Qualified-Pension-Administrator-Qpa
2ASPAA QKA Designation: http://www.asppa.org/Education/Retirement-Plan-Academy/Qualified-Pension-Administrator-Qka
3 The SPARK Institute ARPC Designation: https://www.finra.org/investors/professional-designations/arpc
4 Series 6 – Investment Company and Variable Contracts Products Representative: http://www.finra.org/industry/series6
5 Series 63 – Uniform Securities Agency State Law: http://www.finra.org/industry/series63
6 Series 65 – Uniform Investment Advisor Law: http://www.finra.org/industry/series65